Scott Cawthon is the creator and developer of the Five Nights at Freddy's series. He is also known for creating numerous Christian-based games as part of Hope Animation. He currently lives in Texas, USA with his family.
Other games by Scott Cawthon
Flanville
Fart Hotel
The Desolate Hope
Slumberfish
Trivia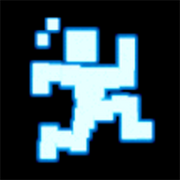 When one of his games, Chipper & Sons Lumber Co. was released, people criticized the characters for looking like "scary animatronic animals". Scott was sent into depression, ready to give up on video games, when he thought "I bet I could make something a lot scarier than that." Thus, Five Nights at Freddy's was born.
Scott considers Bonnie to be the scariest animatronic.

He had multiple nightmares about Bonnie while developing Five Nights at Freddy's, and he even gave himself accidental jump-scares when programming Bonnie's A.I.

Scott is the voice actor for Phone Guy and Phone Dude.
External Resources